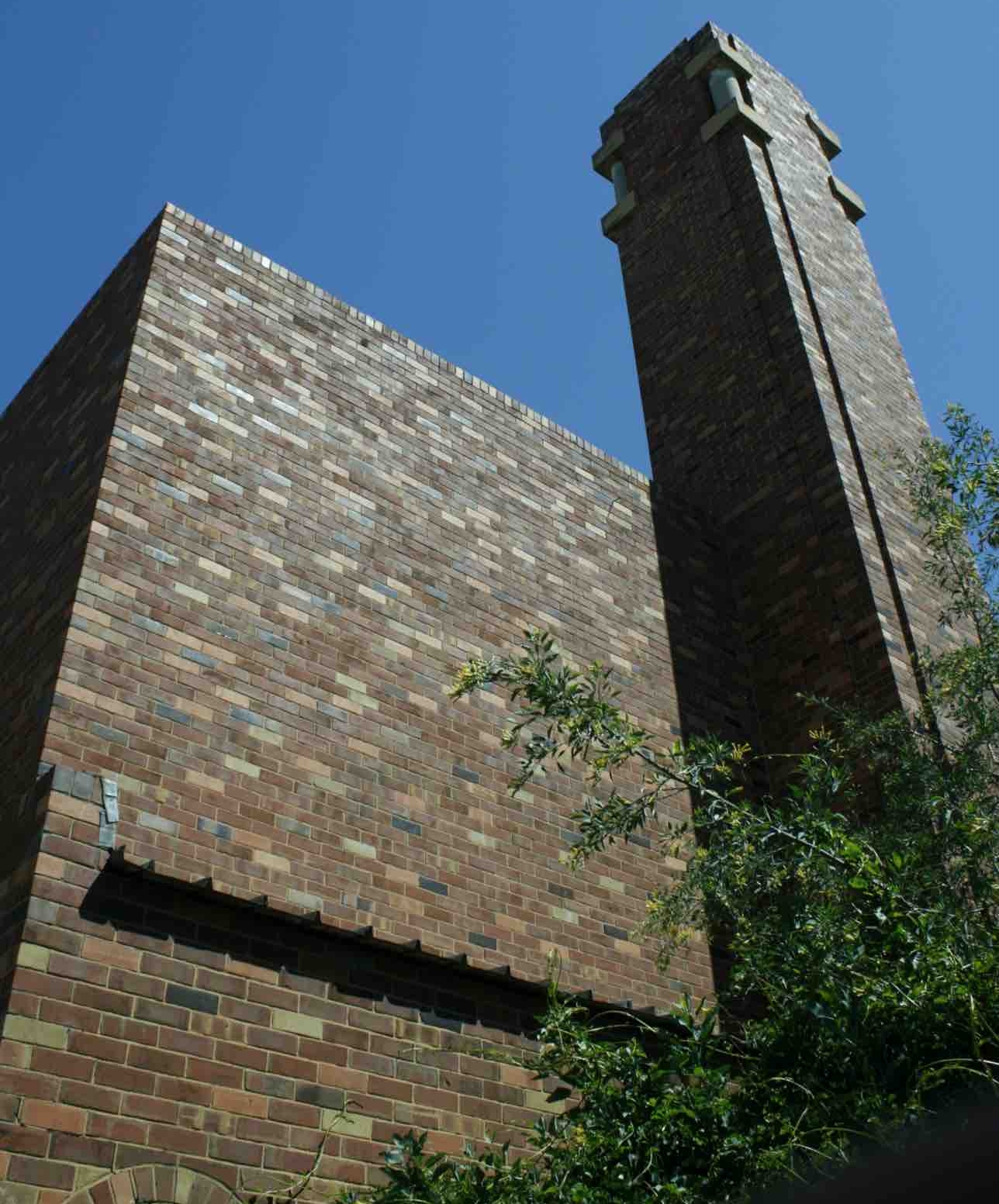 Wundenberg's Thebarton Recording and Rehearsal Studios are located 5 minutes from Adelaide's central business district. Wundenberg's is situated in an industrial area that provides privacy, all day parking and no noise or time restrictions.
Wundenberg's two recording studios are hidden away inside the heritage listed Thebarton Incinerator. This distinctive building was designed by Walter Burley Griffin in the 1930s. Burley Griffin is famous for planning and designing the city of Canberra.
Studio 1 uses a hybrid setup, combining the tonal characteristics of analogue equipment with the flexibility and ease of digital recording technology.
At the heart of Studio 1 is a 1980s AMS Neve V-Series Sidecar. This desk began its life at the BBC before being purchased by Australian musician Billy Thorpe. Thorpe used this desk at his home recording studio. The desk then lived for over a decade at JR Recording Studios, recording many local Adelaide bands as well as famous Australian/ International touring artists, before making its way into Wundenberg's Recording Studio. This desk sounds truly incredible and adds great musical character and warmth to all sound which passes through it.
For recording, the studio uses a Pro Tools HD system with a Control 24. An extensive plug-in list is also available (Sound Toys Bundle, Melodyne, Waves Plugins, Drumagog etc) along with an ever growing list of outboard gear (LA-2A, 2 x 1176, A-Designs Pacifica, 3 x Neve 1272, 4-710D, Neve 33609 etc.)
Wundenberg's also has some great outboard gear. Various outboard preamplifiers and compressors are available. (LA-2A, 1176, Pacifica, Mike-E etc).

The studio also has a microphone list made up of industry standard equipment (U87, Coles 4038, SM7B, MD421, MD441 SM57 etc).
Please see our gear list for a comprehensive overview.
Wundenberg's Thebarton Recording Studio provides a unique and comfortable space, allowing artists to perform at their absolute best.
The relaxed atmosphere inside (with a great private outdoor area) really helps artists feel at ease and focus on the creative process.
Wundenberg's is primarily a music studio, however services are available to meet the needs of film makers and voice over artists.
Seeing how important social media is for artists currently, high quality professional videos of your session can be used as a great promotional tool. Giant Films is a full service video production company located on the same site as Wundenberg's Recording Studio. With their unique storytelling expertise - and a focus on quality, budget and time - they can help you create exciting media content to engage with new and existing fans. For more information please visit their website.
Please contact us for more information. Our rates can be found here.
Note: Currently we do not have work experience or internship positions available.